With the ongoing trends, e-commerce websites for India and shopping cart web portals for India are becoming more familiar in India. In recent years many international shopping carts and e-commerce web portals attained the attention of Indian customers. With the prevalence of fully developed delivery mechanism like huge networked courier services, the Indian, e-commerce web portals and online shopping carts have a very bright future and plenty of regions to explore in the coming future. Infosphere web technologies with their up-to-date advanced technology know-how are ready to join hands with the potential entrepreneurs to explore this e-commerce portal and shopping cart zones all over India.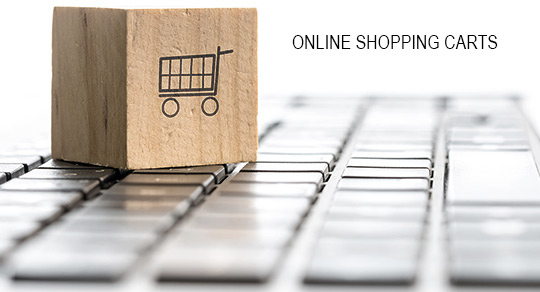 The E-commerce website portals / online shopping cart development work executed by Infosphere web technologies have the following unique features.
Optimal speed meet with quality in design
Most suitable design to meet Indian conditions
Responsive design for mobile friendliness and another portable device compatibility
User updatable dynamic data
State-of-art security features that are resistant to known hackers attack etc
Payment Gateway interface.
The cost of E-commerce website development and setting up of online shopping cart definitely depends on the size and nature of the portal. Still, Infosphere offers you three suitable packages that may suit your Ecommerce website requirements as well as the online shopping cart requirements.
Basic Shopping cart / E-commerce website portal package INR 14,000/- to INR 16,000/-:
With basic shopping cart /  E-commerce website portal package you will get all the basic functionalities of an E-commerce portal except the very advanced features. The available features include category support, detailed item descriptions, multi-level image embedding, and stylish display.
Standard Shopping cart / E-commerce website portal package INR 16,001 to INR 18,000/- :
This package comes with all the basic necessities of a professional online shopping cart or E-commerce web portal along with standard features like multi-category listing, featured item showcasing, offer sales, advance descriptions and payment gateway interfaces etc. This package is sufficient for any standard professional e-commerce web portals.
Enterprise Shopping cart / E-commerce website portal package INR 18,001 to INR 25,000/- :
This package is with all the features of Standard shopping cart along with additional enterprise-level tools and integrations. This package will fit any large and medium-sized multi-brand, multi-category web portals for shopping online.
Custom shopping cart / E-commerce website portal from INR 20,000/- onwards :
Custom shopping cart / E-commerce website package are suitable for those vendors who want to showcase and sell their products in a custom way. The features here are totally selected and specified by the client.