Google Ads Kerala : infoSphere Web Technologies help clients to place advertisements in Google Search and Display Network. It include thousands of websites and some of them are Google Search, GMail, YouTube etc.  We create online advertisements and place for best position in Google Advertisement Network so as to get maximum clicks for your ads and visitors to your website.
Why infoSphere for online Advertising ?
+ Our Professionals create your Ads with proper and quality words
+ We research Online Search Trends & place best keywords for your ads
+ We manage and monitor your Ad Performance within your Budget
+ We focus maximum clicks on your Advertisement at the minimum budget and drive the visitors to your website
+ We analyse and filter best performing keywords &  websites for your advertisements so as to get maximum clicks and results
+ We analyse Landing Page Quality and advise necessary steps to improve them.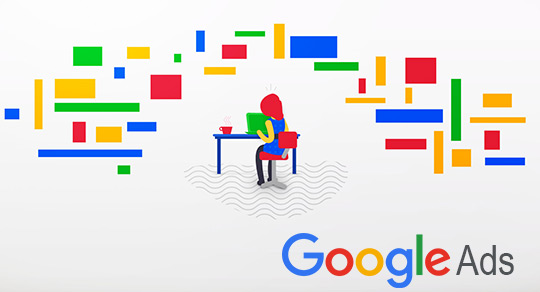 Text Ads
Standard Text ads include a title that's also a clickable link to your webpage, one or two lines of text, and your website address shown in green. These ads can appear on Google search results pages and across the Google Network. Text ads often appear with language that labels them as advertisements so that viewers understand that the links are paid promotions.
Google Network: Google Network means places where your Google ads can appear, including Google sites, websites that partner with Google, and other placements like mobile phone apps.
Picture Advertisement
An image ad / picture advertisement consists of an image /picture that you provide featuring information about your business, services, or products. When people click anywhere on your advertisement, they'll be taken to your website. Your image advertisement can use a static picture and can be in a range of sizes.  Generally, Picture ads can appear on webpages and other places in the Google Display Network.
Google Display Network : A group of more than a million websites, videos, and apps where your ads can appear. Sites in this network show relevant Google ads. Only Display Network support Picture Ads. Here infoSphere select best suitable websites (especially, online newspapers (e-papers), directories, other relevant topic oriented websites etc.) to place your advertisement at optimal budget.