With the ongoing trends, e-commerce websites for India and shopping cart web portals for India are becoming more familiar in India. In recent years many international shopping carts and e-commerce web portals attained the attention of Indian customers. With the prevalence of fully developed delivery mechanism like huge networked courier services, the Indian, e-commerce web portals and online shopping carts have a very bright future and plenty of regions to explore in the coming future. Infosphere web technologies with their up-to-date advanced technology know-how are ready to join hands with the potential entrepreneurs to explore this e-commerce portal and shopping cart zones all over India.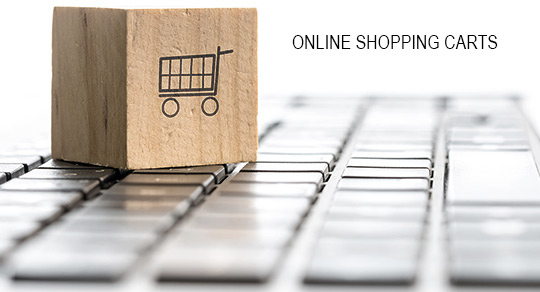 The E-commerce website portals / online shopping cart development work executed by Infosphere web technologies have the following unique features.
Optimal speed meet with quality in design
Most suitable design to meet Indian conditions
Responsive design for mobile friendliness
User updatable dynamic data
State-of-art security features 
SHOPPING CART FEATURES
ADD UPDATE DELETE UR PRODUCTS: Our solution supports the product maintenance by the client using their own resources
WOOCOMMERCE BASED: WooCommerce is the best eCommerce plugin that allows you to sell anything, beautifully. Built to integrate seamlessly with WordPress, WooCommerce is the world's favorite eCommerce solution that gives both store owners and developers complete control.
CUSTOM SOLUTIONS: We can identify and provide various custom solutions to the user at an additional charge.
PRODUCT GROUPING AND CATEGORY SUPPORT: There are many fantastic ways to classify, group and categorize your product. Many subcategories are supported by the system
BRAND INTEGRATION: Integration of BRAND concept allows you to further classify your product under the brand context.
FACILITY FOR BRIEF AND DETAILED DESCRIPTION OF PRODUCTS: You can have both brief and detailed product description in a rich editing environment. Can have multiple product pictures etc.
SUPPORTS PROMOTIONS, DISCOUNT SALE ETC: There are many ways to incorporate annual, festival and seasonal sales. The system also supports elastic discounting features.
PRODUCT COMBINATION SUPPORT: You can combine products with related products such as accessories, optional attachments etc.
SECURED ONLINE PAYMENT: Almost all the secured payment methods are supported
SECURED SERVER SSL ENABLED
E-COMMERCE SOLUTION STARTS AT Rs. 17,000/-