SEO - Search Engine Optimization can definitely boost your website outcome and consequently increase your business revenue.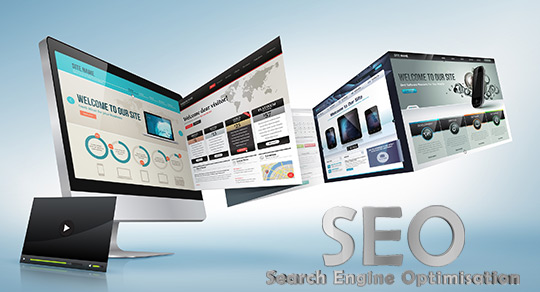 SEO - Search Engine Optimization is a process of optimizing your website content in order to obtain a better position in search engines like Google while someone searches you with certain keywords. If your website is search engine optimized (SEO done), Google will list your website either in the first or second page. Otherwise, Google will list your website either in 4th page onwards or will not list at all. Now, think the case, Google is listing your competitor 's website in the first or second page, but your website is listed in 3rd or 4th page, definitely, the person who searches through Google will visit your competitor 's website. Normally, nobody will go for 4th or 5th page of Google, Yahoo etc. other than some rare occasions.
For example, let us assume you are a construction company having flats project at Kochi. You have a beautiful website but not search engine optimized. Now, if NRIs, who working in Gulf Countries, search through Google with keywords "Flats for Sale in Kochi", your website will not be listed in Google First or Second pages. Here if he can see other company's website in Google First page, he will surely go after it. Thus, you will lose your potential customer even though you have a very beautiful & attractive website.
Here infoSphere web technologies can ensure you FIRST page in Google for your website using our White-Hat SEO (White Hat Search engine optimization) process according to Google Quality Guidelines. Our service regions include but not limited to Palakkad, Kochi, Thrissur, Kozhikode, Malappuram (in Kerala) & Coimbatore (in Tamil Nadu).
SEO Package and Price
 
Basic Package
Advanced Package
Aggressive SEO Package
(Regular Analysis or listing)
No.of Topics applied
1
2
2
Your Website will be list
Within 3 Pages
Within 2 Pages
on FIRST Page
Competetor Analysis
No
No
Yes
Zone 1 - India
INR 6000 / month
INR 16500 / month
INR 34500 / month
ZONE 2 - States Level in India
INR 2000 / month
INR 6,500 / month
INR 14500 / month
ZONE 3 - Metros in India
INR 900 / month
INR 2200 / month
INR 6300 / month
ZONE 4 - Other Cities in India
INR 500 / month
INR 1200 / month
INR 3200 / month
ZONE 5 - Other Towns in India
INR 300 / month
INR 700 / month
INR 1800 / month
UAE
AED 180 / month
AED 450 / month
AED 1200 / month