Web site is regarded as the entry gate to an organization from the internet networking in India. Web designing services companies in India are the single source for providing effective design, content organization and architecture to these important presentation layers of Indian business and organizations. An effective web design ensures proper representation of the organization in the online internet world.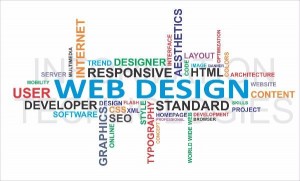 Since 2005 Infosphere web technologies handle the web design service in India to its 600 plus customers who belong to different business, profession and services. From simple static website to effective transaction websites and from a personal web site to enterprise's corporate website, every type of web sites are being designed and hosted by Infosphere web technologies.
Web design services company India
Following are the unique high quality features of the web site design services India by Infosphere web technologies
Total responsiveness to all type of web browsers and screen resolutions.

websites ensure high speed webpage delivery to clients

User Interface which understand and wisely respond to client's environment

Highly dependable up-to-date server technology

Mobile friendly design ensures high availability in mobile phones

On demand editing features empower user to edit web site content anytime

Smart image delivery technology to reduce page loading time on web browsers

SEO-friendly design

Easy-to-use web site content management system
Web site design service India price range from INR 8,000/- to INR 24,000/ is very flexible and will fit any type of client budget.
Apart from the design service of web sites the Infosphere web technology also undertake various related jobs like website domain registration and renewal, seo etc.