SEO (Search Engine Optimization)  – Kerala
SEO Kerala is a major concept which needs the attention of the business entrepreneurs in the state. Search engine optimization (SEO Kerala) is a process of making a website visible to its targeted audiences. For example, if you are running a Search Engine Optimization (SEO) business in state you may want to be present in search result for the query "SEO companies in Kerala" or a similar queries about Kerala state, Bots belonging to Search engine companies like the Google will visit websites regularly to capture its contents and understand the concepts and subject of the websites and stores in their databases. It understands the targeted keywords (a phrase which easily title the content), in our case "SEO Kerala" or "Search Engine Optimization Kerala" based on different ranking algorithms it sort all similar websites and display as its search results. In order to tap the ranking benefits one has to optimize the contents of the website, make the structure and content understandable to search engines and re-arrange everything including the appearance in order to obtain higher ranking. To get proper position in the ranking process one has to get the services of the professionals doing the Search Engine Optimization Service in Kerala state.
SEO works, Kerala – Geographical classification :
The SEO Kerala work overhead is directly correlated with the targeted geographical area directly. The work overhead and impact are different depending on the targeted region: The SEO Kerala work is categorized into three broad categories as :
SEO Kerala – State wide Package Price  – INR 4,500/- to INR 14,400/-
The state wide SEO Kerala package in mainly intended to promote your business within the entire state. These keywords will be mainly focusing the entire state. E.g.: "Fish exporters in Kerala". Since the Keraleites are more accustomed with the internet queries the competition in this query are high and precise results are mandatory. The state wide packages are meant for those who are serving throughout the  state. The keyword has to compete with all the websites doing similar activity within the state and have done the Search Engine Optimization of their websites.
SEO Kerala – Specified City Package – INR 6,000/- to INR 19,200/-
The search engine result will be narrowed in this case to the mentioned city. This is best for those business organizations that are doing business within the specified district or districts only. The website has to compete with all the ranking factors within that specified district(s). For example keywords like "Wedding events in Kochi".
SEO Kerala – Specified Town Package – INR 3,500/- to INR 16,050/-
The Search Engine Optimization (SEO Kerala) package is almost like SEO Kerala specified city package except that the rates will be slightly lesser. The SEO Kerala – specified town package is for cities other that Trivandrum, Ernakulam, Trichur and Kozhikode towns in state.
 Value based classification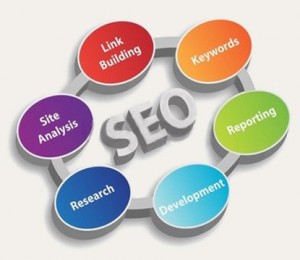 SEO Kerala starter package
SEO Kerala Starter Package – Price INR 2,100 to INR 4,200 /-
This SEO Kerala package has four segments as Kerala State wide package, Metro cities package (cities like Trivandrum, Cochin (Ernakulam), Trichur, Kozhikode (Calicut). For each of these cities separate campaigns will be initiated targeting the client's business relevance in the specified city.  Minimum period of subscription of starter package will be for 6 months. There will be ten targeted keywords of which three are guaranteed at the first page.  This package is suitable for those companies or brands who want to enter in to the search engine optimization process in Kerala State.
SEO Kerala Value Package – Price INR 3,780/- to INR 8,100/-
The SEO Kerala value package is best for the middle range companies and multi-product manufacturer or service provider. The Value Package is also suitable for those who have to optimize their presence in multiple regions within the state. The financial implication is suitable for middle range of SEO Kerala required entrepreneur. For the value Package input keywords are twenty. The minimum period of package will be for seven months. At least six keywords will be assured within the first page of the search engine results. This Package for Kerala is also presented as state wide, metro city level and single or multiple town levels.
SEO Kerala Standard Package – Price INR 5,355/- to INR 11,475/-
SEO Kerala Standard Package is ideal for standard business organization that has to target to multiple regions as well as multiple products simultaneously. This package also can be applied at three different levels like single / multiple town level like Palakkad , Malappuram or together both, or single / multiple city levels like cochin, Calicut and Trichur together or any combination thereof, and at state level as single or with any of the combination of packages. Up to 30 keywords are considered for the SEO operations of which 9 are guaranteed at the first page of search engine listing. The minimum considered time span for this package will be for 8 months.
SEO Kerala Premium Package – Price INR 6,720/- to INR 14,400/-
SEO Kerala Premium package is the most advanced option that you can take for your Search Engine Optimization process in the state. In this package you can combine all the advantages of all other SEO Kerala packages in to a single package. The numbers of keywords taken for the process of Search Engine optimization is fifty and out of these 15 keywords are guaranteed on the first page listing of the search engine .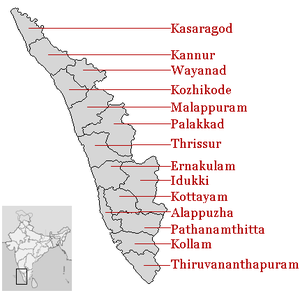 SEO Kerala
During the second half of 2015 Google introduced a new bott called rank brain that embeds huge amount of written language into the mathematical entities by using artificial intelligence (AI). For the unknown words or phrases the RankBrain machine make a guess for those phrases or words with a similar meant word or phrase and then filter the result and interpret with effective handling of those never seen before queries. Along with the Rank brain Google made a lot of changes during the year 2015 which requires a considerable effort at the end of optimization people to cop-up with.
The Google senior research scientist for the first time admitted the apparent role of artificial intelligence in Google searches by saying that a very large amount of the millions measuring queries that people type into Google engine are interpreted by Rank Brain a newly introduced artificial intelligence system.
RankBrain uses a technique called machine learning. It is one among the hundreds of signals that work with an algorithm which decides what kind of result has to appear on a Google page and how and where they are ranked. According to Corrado it is the third-most important signal based on which the results are ranked.
SEO Kerala process – the optimization processes
Website design analysis and modifications
Website Content Recomposing/ Revision / Alterations
Meta Tag Recomposing
Alt Tags Recomposing and Image optimization
Submission of the concerned articles to engines
Directory entries creation and submissions
Preparation and analysis of Ranking Reports
Link re-naming
Google Site Map Creation
Creation of required back links
Leading edge by Infosphere Web Technologies, Palakkad, Kerala
Infosphere web technologies, Palakkad are one of the very few leading Search Engine Optimization (SEO Kerala) professionals in Palakkad in particular and state in general. The Infosphere web technologies have expert SEO Kerala content writers who are very familiar with the geographical, business, social and cultural aspects and details of the State. It is the perfect place for Optimization works in Palakkad and Optimization works in State.