Website design company India offers responsive Websites, Web portals, Shopping Carts, E-commerce sites and social networking sites using the most modern technology prevailing in the field.
Website India is regarded as the entry gate to an organization from the internet networking in India. Web site design company in India are the single source for providing effective design, content organization and architecture to these important presentation layers of India business and organizations. An effective web design by right web site design company in India ensures proper representation of the organization in the online internet world.
Since 2005 Infosphere web technologies handle the web site design service in India and abroad to its 400 plus customers who belong to different business, profession and services. From simple static web site to effective transaction web sites and from a personal web site to enterprise's corporate web site, every type of web sites are being designed and hosted by Infosphere web technologies.
Following are the unique high quality features of the web site design service India by Infosphere web technologies :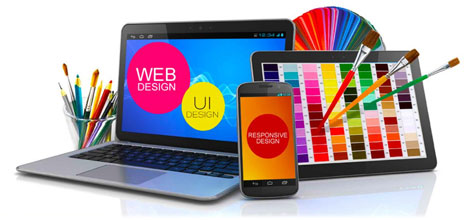 Web site design price Starts from USD 240 TO USD 720 is very flexible and will fit any type of client budget.
Responsive Web Design Company India
Being a responsive web design company India, InfoSphere offer responsive Website design to suite mobile phones, i-pad, tablet pc, browsers etc. According to the prevailing trend more than half of the browsing community are from portable devices such as mobile phones, i-pad, tablet pc which are having different screen resolution standards. Responsive design ensures the web site is presented conveniently and consistently on all devices.
Web Portal Development Company India
Being a Web Portal Development Company India, InfoSphere offer portals which ensure high speed web page delivery through all networks in India. Delivery speed of the web portal is a very critical element as the corporate clients may require rich and heavy contents to be transmitted and shared thru the internet network.
Ecommerce Website Development India
Being a e-commerce Website Development firm in India, we offer E-commerce sites which understand and wisely respond to India business environment. As E-commerce web sites are meant for trade and commerce purposes, they are required to be compliant with the environments in India. Infosphere ensure the full complaints of all e-commerce web sites designed by us.
Shopping Cart Development India
As a Shopping Cart Development company in India, InfoSphere provide shopping carts using Highly dependable up-to-date server technology for India: for the smooth commercial functionality of the shopping cart in versatile environment it is mandatory to host the shopping cart in the best environment which suite India. Infosphere ensures that the most up-to-date technology is implemented for the purpose.
Social Networking Site Development India
Social networking site Development with Mobile friendly design ensures high availability in mobile phones. In majority cases, we can see that the social networking web sites are accessed in India from the mobile network, phones and portable devices. Infosphere employs a perfect blend of technology that are suitable for Social networking web site in India.
Self editable websites
On demand Self editable websites features empower web site owner to update web site content anytime. Content update by the web site owner by using easy to use interface was a dream that ever existed in India. The Infosphere design architecture ensure that the web sites designed by us are very user friendly for the purpose of editing their content by the user themselves.
Fast Loading Website designing Company in India
infoSphere is Fast Loading Website designing Company in India. Our Smart image delivery technology reduces website loading time on web browsers to enrich online shopping carts and e-commerce sites fast in India. Long Image loading time was always a head ache of the web site designers in India. Infosphere uses the smartest website page loading technology to ensure the speed delivery and display of the high quality optimized image even across comparatively slower networks even.
SEO friendly website design
SEO-friendly design for website as slot for Search Engine Optimization. If the SEO requirements of the website are not foreseen at the time of site design, it will be a big problem when the client want to implement SEO Services in future. We at Infosphere India have a broad vision about the SEO service requirements that may arise in future and ensure that all the slot / provision in this regard are open.
CMS development company india
As a CMS development company India, we offer Easy-to-use website content management system suitable for India context. InfoSphere Web Technologies design and implement the most easy to use content management system which is best suiting the India environment.
Apart from the design of web sites, the Infosphere web technology also undertake various related jobs like website domain registration and renewal,  SEO etc.