SEO services Kerala India : With the rapid developments of information search systems during the decade the SEO Services Kerala India too had an upward trend in its relevance. People of Kerala have much higher rate in computer literacy and dependence to the online resources when compared to the people of other states in India. Search engines, especially the Google search engine become the part and parcel of their internet browsing.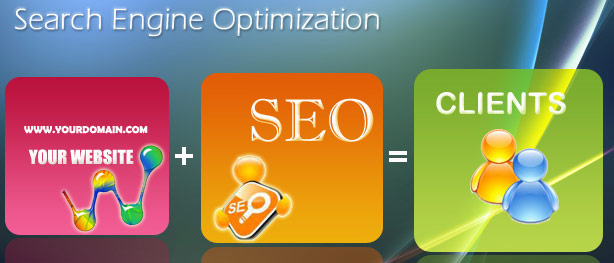 Search engine optimization Kerala India
Search engine optimization Kerala India : When we speak up of the internet, it became part of the average Keralite's daily life. Just imagine a case where a typical Keralite has to buy a house in a region or want to get a specialized service like a "wedding event management service" or want to have a tour with a "tour package service in Kerala". What they do simply is access the internet and run for a SEO search query like "houses for sale in Kerala" or "event management companies in Kerala". Depending on the case the word "Kerala" may be substituted to closer regions like "Palakkad" or "Kochi."
SEO company Kerala India
SEO company Kerala India : In order to get a leading edge in a for a business domain in Kerala state we need to optimize the website with the relevant "Key words" and related "key phrases". Obtaining services from a competent SEO SERVICES Company in Kerala, who are well versed in the latest trends in SEO, like the Infosphere web technologies, is the right step in the direction. To get extra business mileage one has to present their website within a certain position (say page 1 or page 2) of Google searches.
SEO packages Kerala
SEO packages Kerala :SEO services Kerala packages are the best option for the entrepreneurs who are engaged in business activities within the Kerala state. When a query containing the subject along with the key phrase for Kerala(e.g. Kerala, Kochi, Trivandrum, Calicut, Thrissur is fired in the search engine search box the targeted website should appear within the reasonable proximity (like listing in the top 10 entries) of the search engine results along with the major websites qualifying the search phrase.
seo packages in kerala offered by Infosphere web technologies State below :
SEO Packages in Kerala - State Package price INR 4,500/- to INR 14,400/-
SEO Packages in Kerala : Based on the magnitude of application of SEO Services in Kerala, the complete Kerala state Search Engine Optimization (SEO) services are offered at four different levels. They are based on SEO value classification. Presently Infosphere web technologies offer the following packages for their customers.
Starter SEO Service Kerala Package Price INR 4500
The starter SEO Service Package for Kerala is actually meant for those clients who want to concentrate their market of their product or services throughout the Kerala state. If the client is not limiting their service or marketing area to a city or towns within Kerala state this is the most suitable package to opt.
The master advantage of the organic SEO is that your website will come up along with the top names of the concerned query without making any payments for it. It comes up there naturally since it complies to the ranking factors of the search engine thru the effort of search engine optimization.
During the process of organic SEO necessary efforts are taken to develop the search engine ranks and necessary links are created. With the use of right articles and qualified linking sites we can expand these natural elements to the website.
This SEO Services Kerala package can be opted in four different segments viz. Kerala state wide package, Metro cities segment such as Calicut(Kozhikode), Trichur(Thrissur), Kochi(Cochin, Ernakulam), Trivandrum(Thiruvananthapuram) etc. When selected as a city separate campaigns have to be initiated to target the customer's relevance in the mentioned city. This package can be subscribed for brands or companies who intend to enter the search engine optimization service in the state of Kerala.
Value SEO Service Kerala Package Price INR 8,100/-
The best advantage of SEO Services Kerala value package is for the companies having multiple products or services in their product line and wish to cover the whole state of Kerala for their business purposes. Obviously this SEO services Kerala value option is good for those who are covering majority areas for their business services or products. There are twenty keywords to input for the value SEO services Kerala package of which six are assured to be present within the first page of the search engine result page. Minimum period of optimization will be for seven months.
Standard SEO Service Kerala Package Price INR 11,475/-
The Standard SEO Services Kerala package is best suited for those holding standard business units which is supposed to target a variety of products or services and at the same time has to be present their services or product throughout the state of Kerala.
This Standard SEO Services Kerala package can also be applied at three separate levels, for e.g. multiple / single town level like Malappuram, Kozhikode, Palakkad or together all the three or multiple / single city levels like Kozhikode, Kochi and Thrissur altogether or any permutation thereof, and at state level as a combination of packages or single. Thirty keywords are considered for the Standard SEO Services Kerala optimization and out of the same nine keywords are guaranteed at the first page listing of the Google search engine results. The package will be offered for a minimum time span of eight months.
Premium SEO Service Kerala Package Price INR 14,400/-
Premium SEO Service Kerala Package is a most modern option using the advanced techniques which you can opt for your website. It fetches guaranteed result in a versatile set of keywords. In premium SEO Service Kerala Package you will be able to achieve the combined features of all other SEO service Kerala packages together in a single package.
Fifty keywords are taken for the purpose of Search engine optimization and out of these at least fifteen keywords are guaranteed at the first page Google listing.
SEO expert Kerala
SEO expert Kerala : Infosphere web technologies, Kerala are one of the very few leading Search Engine Optimization (SEO Kerala) professionals in Palakkad, Kerala in particular and state in general. The Infosphere web technologies have expert SEO Kerala content writers who are very familiar with the geographical, business, social and cultural aspects and details of the Kerala State. It is the perfect place for Search Engine Optimization works in Palakkad and SEO works in Kerala State.
SEO specialist in Kerala
SEO specialist in Kerala : Varieties of SEO (Search Engine Optimization) services packages are offered by Infosphere web technologies to fit your various SEO services needs. To suite with customers business goals, and depending on the nature or the online market needs, single or a combination of keywords or a suitable SEO package can be selected by the customer.